Welcome!
You have found the home of Politti Ashcraft ~ American Tribal Style® Bellydance in the Inland Empire!
Politti offers weekly American Tribal Style® (ATS®) Bellydance Classes in the heart of Downtown Riverside, CA and professional ATS® Bellydance performances in and around Southern California and (sometimes) beyond...
HAPPY SUMMER!!

Politti is looking forward to another fabulous year teaching at Anam Cara Yoga Studio. It is a beautiful space with a lovely welcoming vibe, just waiting for you to come to class and dance your heart out!
Anam Cara Yoga Studio
3870 Lemon Street
Riverside CA 92501
Politti phone: (909) 957-8962
Politti's weekly class schedule at a glance:
Level 1 ~ Tuesday eves 7:30-8:30pm
Level 2 ~ Wednesday eves 6:30-7:30pm
Level 3 ~ Wednesday eves 7:30-8:30pm
For more class info, click HERE.
Politti is grateful for all of her students: Past, Present & Future ~ Thank you all for your love and support!

See you in class!

Upcoming Performances:
October 21, 2018 ~ Politti's Fabulous Fall Student Showcase Come cheer on Politti's super-awesome students at this FUN & FREE showcase 2-3:30pm at Anam Cara Yoga Studio & bring a friend! Riverside, CA
Read & Write Reviews for "Classes with Politti Ashcraft" on Yelp!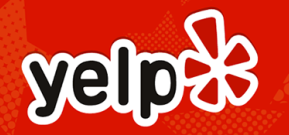 (Site updated 9/10/18)